Drip Sampler
---
Fuel Oil Sampling Device
A representative fuel oil sample is an essential precondition for accurate and reliable test results. Martechnic® offers an in-line DRIP SAMPLER that enables collection of representative samples in the process of bunkering and as prescribed by the guidelines for the fuel oil sampling of the MARPOL 73/78 Annex VI. For prevention of tampering or contamination through the whole bunkering process the cubitainer is attached to the sampler and sealed with uniquely numbered seal strip. The appropriate fuel oil sampling provides not only the evidence of the fuel oil quality and condition, but also follows the environmental protection norms.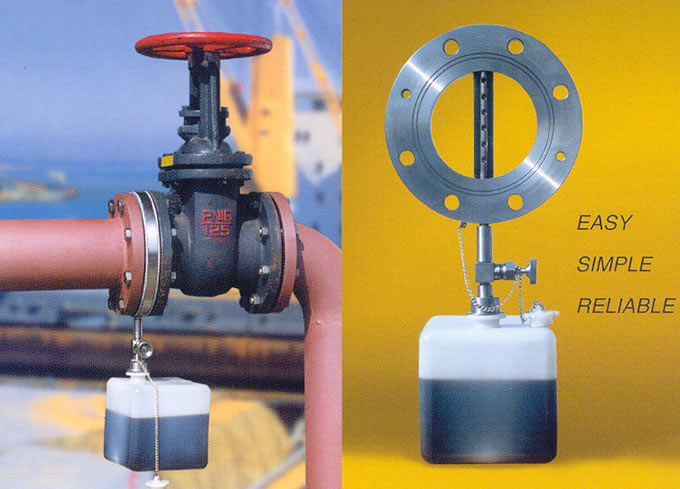 Features
Material: stainless steel (SUS304/1Cr18Ni9)
Size: 4" – 12"
Weight: 8 – 28 kg
Benefits
Representative fuel oil samples
Continuous sampling during bunkering
Easy to install on all common flanges
Approved for sampling according to MARPOL 73/78 Annex VI
The DRIP SAMPLERS of various sizes are provided by Martechnic®. For the correct selection, the following parameters have to be taken into account:
1. Outer diameter
2. Pitch circle diameter
3. Bolt hole diameter
The PDF document (availbale to download) contains a table with a variety of the DRIP SAMPLER configurations. On demand individually customized DRIP SAMPLERS for specific applications can be designed.