Spot Check
---
Quick Insoluble Test
In the process of engine operation lubricating oils can get contaminated with different substances, and in the first instance with soot. The SPOT CHECK test method allows trend monitoring of oil quality by regularly comparing the derived oil spot patterns and correspondingly the degree of oil contamination.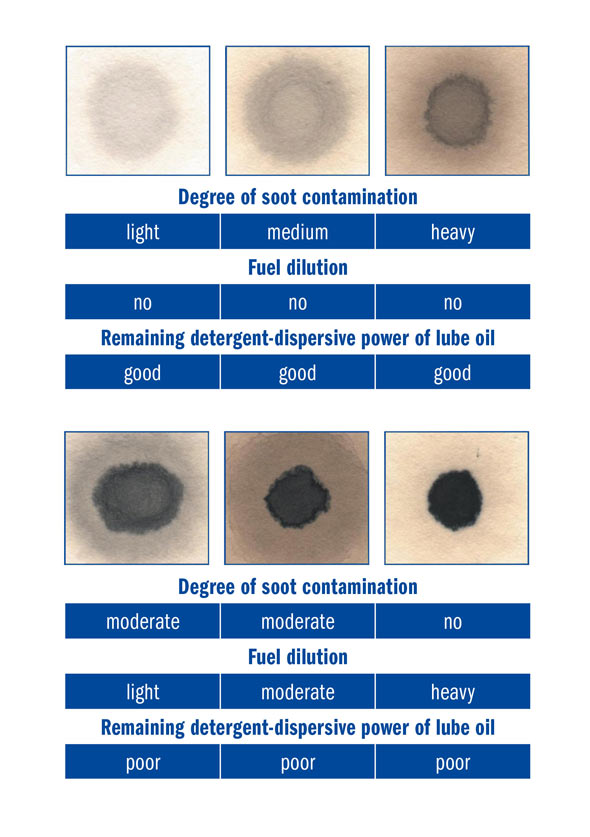 Features
Measuring range: all lube oils
Measuring time: about 1 min.
Benefits
Easy and quick to apply
Cost-efficient test analysis
No chemicals required
Operationally effective
A drop of oil is applied on SPOT CHECK paper; it flows through the chromatographic paper and forms a spot. When the spot dries out, it is ready to be analyzed on the following criteria:
• Degree of soot contamination
• Fuel dilution
• Remaining detergent-dispersive power of lubricating oils.