News
---
March 2023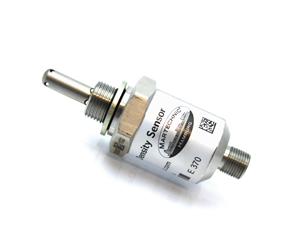 Martechnic Launches New VISCOSITY & DENSITY SENSOR
In the last couple of years Martechnic® has been working on redesigning its well-established product the VISCOSITY SENSOR to offer its customers an outstanding innovative sensor technology to be used in manifold application areas. We are happy and pleased to announce the launch of our new VISCOSITY & DENSITY SENSOR for accurate continuous measurement of three fluid properties: viscosity, mass density and temperature based on a low frequency resonant sensor element.
A compact size, screw-in robust design, high-level accuracy and high measurement rate with outstanding data quality distinguish the new sensor and make it particularly suitable for oil condition monitoring in unsteady environmental conditions (pressure, temperature, flow, vibration).
Currently the new VISCOSITY & DENSITY SENSOR is being tested for integration into MT MODULAR MONITORING SYSTEM . More information to follow soon!
November 2022

Martechnic takes part in the WWF Christmas Campaign "DONATIONS INSTEAD OF GIFTS"
Corporate governance built on sustainable development principles has always been a top priority for Martechnic. Since 2015 the company has been ISO 14001 certified and consistently implements the requirements of the environmental management system into its daily business operations. In December 2021 Martechnic has joined the IMPA Green Business Bureau Program. The company's principal objective is to further prioritize, implement and certify Martechnic's commitment to sustainability through its own internal green initiatives.
As a small family-owned business Martechnic is always trying to support sustainable projects and actions of international non-profit organizations for environmental protection measures and the protection of biodiversity. Therefore, we also regularly support the WWF. This year we are participating in the WWF Christmas campaign "DONATIONS INSTEAD OF GIFTS" with 1,200 euros. Our contribution to support urgent nature and species conservation projects corresponds to our corporate concept of taking on sustainable responsibility and protecting the health of our planet.
September 2022
SMM 2022: Follow-Up Report
The long-anticipated return of the leading global maritime exhibition SMM was quite a success for international shipping industry. Not only was the trade fair a truly powerful platform to discuss the burning issues of climate change, energy transition and decarbonization strategy of the shipping sector, but also it provided the excellent opportunities to share the instruments for finding implementable solutions in the short-term perspective.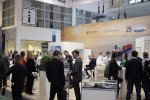 Martechnic's large exhibition booth of 88 m2 shared with two partner companies Tempelmann Feinwerktechnik GmbH and Sternberg GmbH was very busy during the exhibition. The company's team was absolutely delighted by the outcomes of the in-person business meetings and expansion of its business network.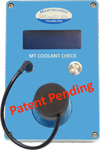 A special attention at the SMM is always devoted to inventions and innovations. Martechnic's Technical Project Manager Stefan Lagner, responsible for Research and Development, unveiled a completely new, patent pending testing technology for coolant condition monitoring "MT COOLANT CHECK". The innovative approach of the measuring method of the test device enables a state-of-art monitoring technique to date not available on the market.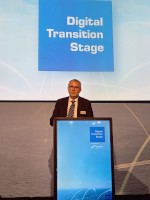 Informative presentation formats of Transition Stages provided a discussion podium also for Martechnic. The company's Customer Relations Manager Dr. Frank Bernier took the Digital Transition Stage to present Martechnic's oil quality management program and effective technical solutions to support application of potential alternative marine fuel during the testing period and beyond.
Additional highlights of Martechnic's participation in the SMM 2022 can be viewed in the following short exhibition film.