News
---
May 2022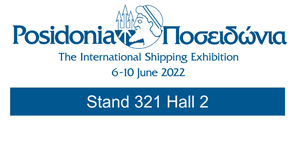 Martechnic Exhibits at Posidonia 2022
Martechnic is pleased to announce that the company's Managing Director Frank Herholdt will be attending the international shipping exhibition "Posidonia" from June 6-10 in Athens, Greece.
Following a pause forced by the COVID-19 pandemic, Martechnic will be joining the global maritime community to discuss the crucial issues of the highly-anticipated transition time for the international shipping industry with regard to environmental regulations and the process of decarbonization as well as current geopolitical challenges.
Martechnic will showcase its high-quality products for effective oil quality management directly on board a vessel. The company's innovative technical solutions for regular/ continuous on-site application can especially support the maritime stakeholders and ship operators during the introduction and testing period of alternative fuel solutions.
Sustainability in the shipping sector and digitalisation are the key concepts in Martechnic's product development strategy aiming to provide smooth running, optimal and reliable performance as well as cost-effective maintenance of on-board machinery, engine and equipment.
March 2022
We Celebrate Our 25th Anniversary

March 10, 2022 marks the 25th anniversary for Martechnic. Having been founded in 1997 as a small family-owned business in Germany, the company has become one of the world's leading experts in the area of oil quality management. Our focus for 25 years has always been designing, developing and manufacturing innovative oil test analysis equipment drawing on tradition and experience.
We have been providing our customers with high-quality products to monitor effectively the condition of fuel, lube and hydraulic oil directly on site in order to support smooth running, optimal and reliable performance of crucial machinery and equipment.
We are convinced that adoption of on-site oil analysis programs can contribute to cost-effective engine maintenance enabling to comply with international norms and standards of environmental protection saving precious resources and supporting sustainable development.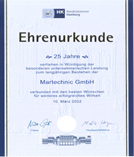 Martechnic's special entrepreneurial achievement for the 25 years has been recognized with a Certificate of Honor of the Chamber of Industry and Commerce of Hamburg, Germany.

Our company would like to say thank you to all our customers, business partners, suppliers and our dedicated employees for their trust, cooperation and support for the past 25 years. We look forward to continuing our close teamwork for many more years to come.
For its anniversary year, Martechnic has resolved to further support its environmental protection and sustainable development efforts and decided to give a donation of 1,000 Euros to the WWF Marine Conservation Programme. Martechnic regards it essential to keep the world's marine ecosystems and fisheries ecologically stable and productive and to protect marine biodiversity: www.wwf.de/meere-kuesten
January 2022
Martechnic is now a member of the Green Business Bureau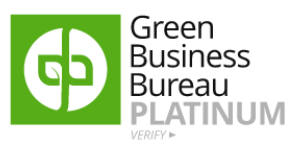 Since 2015 Martechnic has introduced ISO 14001 and applies an environmental management system in its daily operation in order to follow the latest international norms and standards of environmental protection.
Now we have also joined the IMPA Green Business Bureau Program
We consider sustainable development very seriously and have already implemented many eco-friendly initiatives into our company's internal policies in order to minimize our environmental impact as a business and to save precious resources. We successfully improved our energy efficiency and operational performance, adopted a waste management and recycling programs. We are committed to further work on our sustainability as well as social responsibility efforts.