MT Cat Fines Check
---
Cat Fines Determination Test Kit for Al and Si based Cat Fines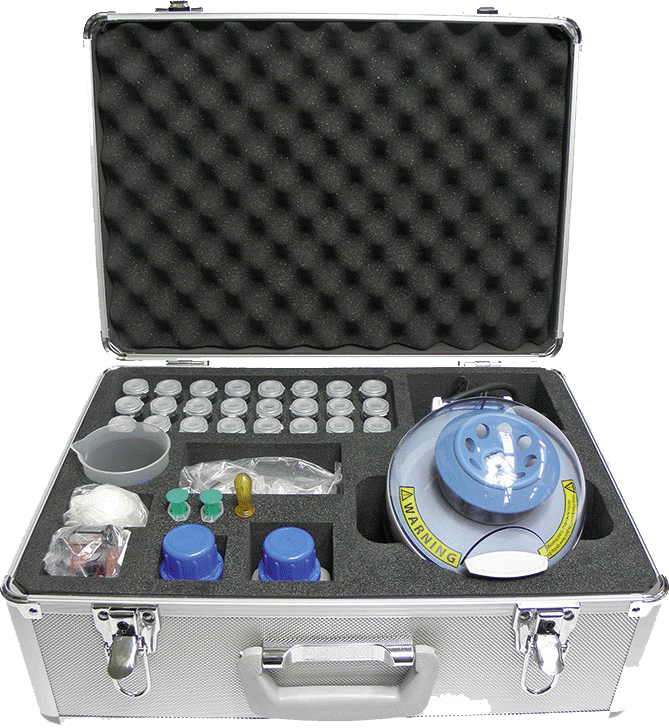 Catalyst fines are found in bunker fuels and can be extremely harmful for normal functioning of the ship engine's parts. The test device MT CAT FINES CHECK helps to assess the quality of heavy fuel oil and to determine directly on-site whether these abrasive particles are present or not.
This easy and quick test method enables regular testing of HFO samples before and after a separator as well as prior to using the oil for engine operation.
Features
Measuring time: about 15 min.
Up to 8 simultaneous measurements possible
Visually quantifiable
Benefits
Easy and quick test method
Applicable for all types of heavy fuel oil
Demonstrative test results
Easy to use even for untrained personnel
Cost-effective testing method
HFO samples are prepared with the help of the relevant reagents, then filled into the microcentrifuge tubes and the tubes are placed into the centrifuge in a parallel position. When there is an odd number of microcentrifuge tubes, a filled plastic tube has to be used to balance the centrifuge. After the microcentrifuge tubes are taken out, the cat fines concentration in the heavy fuel oil before and after a separator can be immediately observed. Thereby it is possible to visually quantify cat fines by means of the Comparison Chart (part of each test kit MT CAT FINES CHECK). Therefore, this enables regular monitoring of the quality of the HFO delivered on board and the functioning of the separators before the oil is actually used for the engine.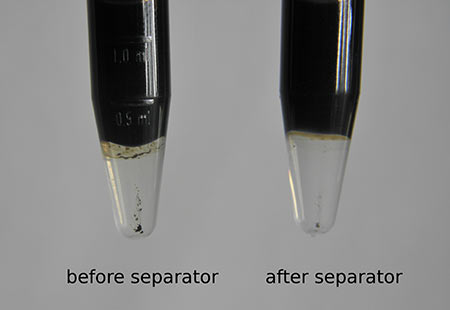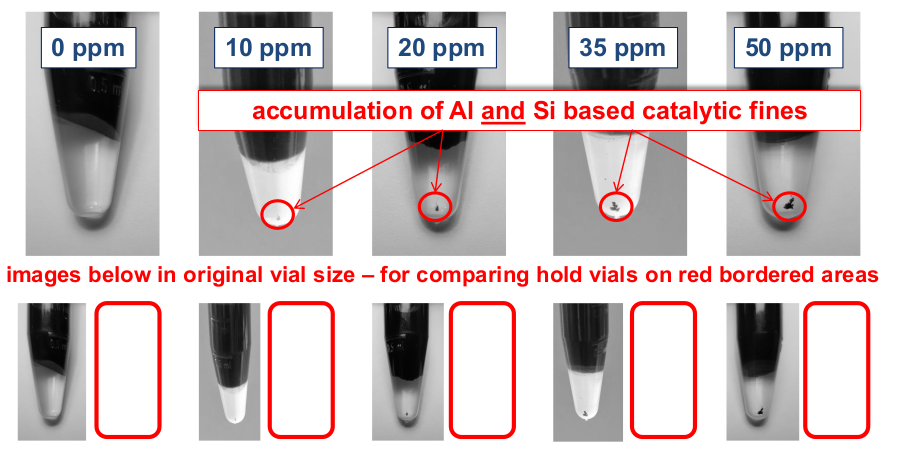 Visual Quantification by means of Comparison Chart MT CAT FINES CHECK