Visco Dens Plus
---
Heated Electronic Falling Ball Viscosity Measuring Device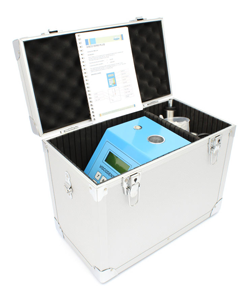 Regular verification of viscosity of lubricating and hydraulic oils provides necessary reassurance that the performance of the engine system is stable and efficient. At the same time the determination of density enables more accurate measurement of viscosity. Therefore, the VISCO DENS PLUS helps to accurately assess both oil parameters in a single quick test procedure at three different temperatures (40 ˚C, 50 ˚C and 80 ˚C) directly on-site.
Features
Measuring range viscosity: 1 - 999 mm²/s
Measuring range density: 0.82 - 1.05 g/ml
Measuring temperature: 40°C, 50°C, 80°C
Measuring time: about 15 min.
Oil sample: approx. 200 ml
Accuracy: +/- 3 %
Benefits
Only one device to measure two important parameters
No oil sample change for each test
Three different temperatures applicable
Four different hydrometers with automatically converted density value to 15 ˚C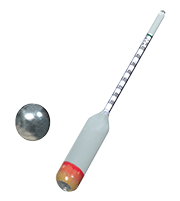 First, density of the pre-heated oil sample is measured with the help of the relevant hydrometer. The density value is automatically converted to standard temperature of 15 ˚C. Based on the obtained density value and employing the falling ball principle, the viscosity value of the same oil sample can be determined. Two balls of different sizes can be used depending on the viscosity range and the corresponding temperature of the oil sample under examination.